Multiplication game feture image
Game for kids feture image
Math Game
The easiest way to Improve your math is by playing a simple math game.
Multiplication Table
The easiest way to learn Multiplication tables is by playing cool math games.
Game for Kids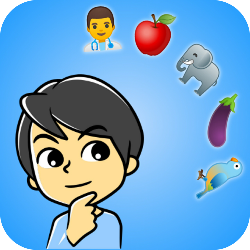 Learn Fruits, Vegetables, Animals, Birds, Time, Number, Sports, Profession, etc.
Learn Addition And Subtraction
Kids Learn Addition and Subtraction. Fun Math Games for Kids! Play with Friends
You can easily learn by playing the game.
Welcome to Jigar Education Hub! We believe that learning should be fun, and our games are designed to help children develop their skills while playing games. With our games, parents, teachers, and educators can help their students and kids learn faster in a fun and engaging way.
Jigar Education Hub was founded in 2019 by Jigar Unagar, who wanted to create something unique. Jigar saw the need for educational games that could make learning enjoyable and effective, and he set out on a mission to create games that combine learning with fun, and Jigar Education Hub was born.
……